News
Friday, February 15th, 2013
Feature Documentary on photographer Vivian Maier announced with Trailer
We are very happy to officially announce the feature documentary Finding Vivian Maier which tells the incredible true story behind the mystery of her hidden life. We are excited to share the official trailer with you for the first time. The film will be ready later this year. Follow us on Facebook for further updates.
"That rare case of a genuine undiscovered artist, she left behind a huge trove of pictures that rank her with the great American mid-century street photographers. The best pictures bring to life a fantastic swath of history that now needs to be rewritten to include her." – Michael Mimmelman, New York Times
Film Licensing
During the Berlin Film Festival this week Submarine has concluded presales at Berlin to SVT (Swedish TV), AVRO (Dutch TV), Swiss TV, all rights in Canada to Films We Like, and all rights in Italy to Feltrinelli Films. Further licensing deals and a domestic partner will be announced shortly. See more about this news in Variety Magazine.
The Story
Vivian Maier was a mystery even to those who knew her. A secretive nanny in the wealthy suburbs of Chicago, she died in 2009 and would have been forgotten. But John Maloof, an amateur historian, uncovered thousands of negatives at a storage locker auction and changed history. Now, Vivian Maier is hailed as one of the greatest 20th Century photographers along with Diane Arbus Robert Frank, Henri Cartier-Bresson and Weegee.
And that is just where the story begins. Finding Vivian Maier follows the filmmakers as they unearth Vivian's story, combing through thousands of negatives and a mountain of other material (including hundreds of hours of Super 8 film footage and audio recordings) left behind in Maier's storage lockers. As the filmmakers track down an odd collection of parents who hired her, children she cared for, store owners, movie theater operators and curious neighbors who remember her, the story that emerges goes beyond cliches of the undiscovered artist and offers a portrait that is at times bewildering and troubling. Maier's story pushes us to ask as many questions about ourselves as it does about her.
Finding Vivian Maier was Directed & Produced by John Maloof and Charlie Siskel (Bowling for Columbine, Religulous) who are Chicago natives. John once worked the swap meets and storage lockers that led to the discovery of Vivian's photographs and Charlie grew up in the North Shore neighborhoods where Vivian was a nanny. John Maloof is a filmmaker and photographer. Since the discovery of Vivian's work, he is now the chief curator of her photographs. In 2008 he established the Maloof Collection with the purpose of preserving and making publicly available the work of Vivian Maier. Jeff Garlin, an Executive Producer on the film, is a producer, writer, director and actor whose credits include Curb Your Enthusiasm.
Charles Siskel stated, "Vivian's story is as powerful as her art. We are excited to work with the very best labels to share Vivian's life and work with audiences around the world. Finding Vivian Maier, we hope, will bring her the recognition she deserves."
Friday, February 24th, 2012
Working on "Finding Vivian Maier"
The documentary film "Finding Vivian Maier" is in full production with new producers Jeff Garlin and Charlie Siskel on board. Here is a still from a recent scene.
Saturday, January 7th, 2012
"Vivian Maier: A Life Discovered" hosted by Tim Roth at the Merry Karnowsky Gallery in Los Angeles.
The Maloof Collection and Merry Karnowsky Gallery are proud to present Vivian Maier: A Life Discovered. Please join us for the Opening Reception this Saturday, January 7th from 8 – 11pm at the Merry Karnowsky Gallery (170 S. La Brea Avenue, Los Angeles, CA 90036). Please note that the opening will be filmed for the upcoming Vivian Maier documentary.
Vivian Maier: A Life Discovered
Photographs from the Maloof Collection – Hosted by Tim Roth
January 7th – January 28th, 2012
Opening Reception:
Saturday, January 7th, 8 – 11pm
Tim Roth and John Maloof will be in attendance
Unearthed by John Maloof in 2007 at a local auction house in Chicago, Maier is only now beginning to be recognized as an iconic street photographer from the 40's, through the 70's. A body of work that spans not only the US, but the globe, Maier took more than 2,000 rolls of film, printed over 3,000 photographs and produced more than 150,000 negatives representing the street life and architecture of New York, Chicago, Los Angeles, and the American Southwest, as well as destinations as far off as Manila, Bangkok, Beijing, Egypt, and Italy.
Invested in her bird's eye view of the people who made industrious cities thrive and pulse, Maier captures gentle and poignant moments between parents and children, the disenfranchised and forgotten, in a country on the verge of social and political upheaval. Maier recorded historic landmarks and their demolition as developments were built to replace them over decades.
Maier's ability to grab the right frame at exactly the right moment, with elements of lighting, movement and essence all aligning, is revealed in the remarkable fact that she seldom shot more than one picture of the same moment in time. An intensely private person who kept most of her work hidden, Maier also created a series of homemade documentary films and audio recordings that have yet to be released to the public.
Having worked as a nanny most of her adult life, Maier was described by those she cared for as "a free spirit, but also a proud soul," – "a quasi Mary Poppins figure." She was, in the accounts of the families for whom she worked, very private, spending her days off walking the street taking photographs most often with a Rolleiflex camera. At the end of her life Maier became impoverished, but several children she had cared for pooled their money together and paid for an apartment and other necessities in her later years. Unbeknownst to them, a storage locker that contained a slew of negatives Maier had secretly hidden away was auctioned off due to delinquent payments.
Maier died in 2009 at the age of 83, before the extent of her legacy had been fully understood or revealed.
The Maloof collection is comprised of roughly 90% of Vivian Maier's work, which has been meticulously reconstructed, archived and catalogued. The collection consists of 100,000 to 150,000 negatives, over 3,000 vintage prints, hundreds of rolls of film, home movies, audio tape interviews, original cameras of Vivian Maier, documents and various other items.
Monday, December 12th, 2011
Invitation to the Opening Reception of the Vivian Maier exhibiton at Howard Greenberg Gallery
The Maloof Collection and Howard Greenberg Gallery are proud to present the recently discovered work of street photographer, Vivian Maier (1926-2009). This will be the first exhibition displaying around 60 contemporary silver gelatin prints and over a dozen vintage prints.
Please join us for the Opening Reception this Thursday, December 15 from 6:30 – 8:30pm at the Howard Greenberg Gallery (41 East 57th Street, New York, NY 10022). You don't need to RSVP and please note that the opening will be filmed for the upcoming Vivian Maier documentary.
Vivian Maier
Photographs from the Maloof Collection
December 15 – January 28, 2011
Opening Reception:
Thursday, December 15, 6:30 – 8:30pm
A nanny by trade, Vivian Maier's street and travel photography was discovered by John Maloof in 2007 at a local auction house in Chicago. Always with a Roleiflex around her neck, she managed to amass more than 2,000 rolls of films, 3,000 prints and more than 100,000 negative which were shared with virtually no one in her lifetime. Her black and white photographs-mostly from the 50s and 60s-are indelible images of the architecture and street life of Chicago and New York. She rarely took more than one frame of each image and concentrated on children, women, the elderly, and indigent. The breadth of Maier's work also reveals a series of striking self-portraits as well as print from her travels to Egypt, Bangkok, Italy, and the American Southwest, among dozens of other international cities.
"My fascination with her story has only grown, as has my involvement with her photographs. It is such an unusual story with no resolution. At first her images are extremely well seen, quality photographs of life on the street, in New York City and Chicago. But as one looks at the body of her work, she reveals her deeper interests. Then one tries to imagine who she was, what motivated her, her personality. It is not everyday that one becomes so involved and even obsessed with a particular photographer," comments Howard Greenberg.
What little is known about Maier's life is the result of John Maloof's extensive research. He discovered her obituary on line in 2009 which was just the beginning of his investigative work. An American of French and Austro-Hungarian extraction, Maier split her time between Europe and the US, returning to NY in 1951. In 1956, she ultimately settled in Chicago where she worked as nanny for more than forty years. For a brief period in the 1970s she worked as a nanny to journalist, Phil Donahue's children. Towards the end of her life, Maier was supported by the children she had cared for in the early 50s. Unbeknownst to them, one of Maier's storage lockers (containing her massive group of negatives) was auctioned off due to delinquent payments.
After purchasing the first collection of Maier photographs in 2007, Maloof acquired more from another buyer at the same auction. He has since established the Maloof Collection to promote the work of Vivian Maier and to safeguard the archive for future generations. The archive consists of approximately 100,000 to 150,000 negatives; over 3,00 prints; hundreds of rolls of film; home movies; audio tape interviews, and other items representing roughly 90% of Maier's work. Through his efforts, Vivian Maier's photographs have been exhibited internationally and have received significant critical attention. In November, Powerhouse Books will publish Vivian Maier: Street Photographer, edited by Maloof with a foreword by Geoff Dyer. John Maloof is also co-producing a documentary about Vivian Maier.
Friday, November 11th, 2011
Vivian Maier Street Photographer: Slideshow Presentation and Q&A with John Maloof
If you are in New York on Friday, November 18, we hope to see you at a slideshow presentation and Q&A with John Maloof at the powerHouse Arena in Brooklyn!
In honor of the November release of Vivian Maier: Street Photographer, powerHouse Books invites you to hear John Maloof speak about his extraordinary discovery of Vivian Maier's photography. Along with a Q&A and slideshow presentation, Maloof will detail his experience uncovering Vivian Maier's extensive body of work and share his insight regarding the curious Chicago nanny turned posthumous street photographer phenomenon.
When: Friday, November 18, 6:30–8:30 p.m.
Where: The powerHouse Arena · 37 Main Street, DUMBO, Brooklyn
Tickets: $5 – Buy Tickets
"John Maloof had stumbled upon an undiscovered artist whose photography is now being compared to the giants, a reclusive woman who, in death, is attracting the kind of attention and acclaim she would have shunned in life." - Huffington Post
"Maier's work and her biography are starkly moving reminders of how powerfully we all experience our lives, largely in isolation."- Vanity Fair
"She is now considered to be a lost master of the form, the Windy City's own Helen Levitt."- The New York Times Style Magazine
Thursday, July 7th, 2011
Great time-lapse video showing the installation of the Vivian Maier exhibition in London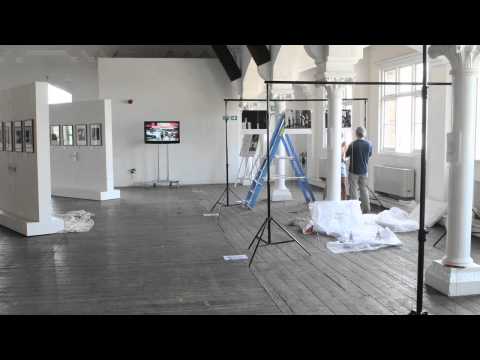 Wednesday, July 6th, 2011
A trip to France and Vivian Maier exhibit in London
Just returned from an inspiring and exciting trip to France and London. We were working on the documentary film piecing together Vivian's past in the village where she lived while growing up which was remotely tucked away in the French Alps. We had a small exhibition of her work there and we've uncovered some very exciting information about Vivian first-hand from the people of the village, which will be in our documentary film, 'Finding Vivian Maier'.
We were directed to the home Vivian lived in and owned at one point in her life. The home was vacant so we explored the rooms where Vivian stayed over 50 years ago. It was a surreal experience to be in her home and to be following her footsteps quite literally.
While in London, we celebrated the opening day of the Vivian Maier exhibit at Kings Cross for the London Street Photography Festival, which was tastefully executed and bustling with people. Following, I did a talk about Vivian and my discovery at the National Portrait Gallery in London. All in all, it was a fruitful trip and I can't wait to share what we've uncovered.
John Maloof
Wednesday, June 8th, 2011
New Vivian Maier Self Portraits added
We just added 20 new Self Portraits of Vivian Maier to the Self Portrait Portfolio. We hope you enjoy them! Otherwise we are busy working on the upcoming book, the Vivian Maier documentary, preparing the Howard Greenberg gallery show in New York this winter and a few other public exhibitions in Europe. Stay tuned for more to come.
Friday, May 13th, 2011
New Trailer: Finding Vivian Maier
The production on the documentary film, Finding Vivian Maier, will begin soon. Here is a pre-production reel of some of our early footage as a teaser of what is to come.
Wednesday, May 11th, 2011
'Vivian Maier: A life Uncovered' at the London Street Photography Festival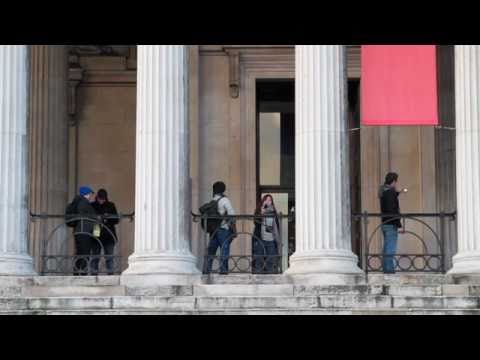 We will have an exhibition at the London Street Photography Festival from June 30 to July 24. The London Street Photography Festival is proud to host the first UK exhibition of Maier's work where 48 framed prints will be exhibited, both black and white and colour, alongside a selection of her fascinating silent films.
Tuesday, May 10th, 2011
Pitching 'Finding Vivian Maier' at Hot Docs
We've just returned home from Hot Docs in Toronto. We were one of the selected films to pitch at the forum, 'Finding Vivian Maier'. After our pitch we received an overwhelming support for our project and we met a slew of people that are willing to help. It was a huge step forward for the film and we're excited to reconnect with everyone to get this film made! We will add a new film trailer to the website soon.
Friday, April 29th, 2011
More of Vivian Maier's Chicago work is yet to come
A brief explanation for all of you enjoying our new Vivian Maier website who were wondering why we have two portfolios up of Vivian's work from New York City, and only one half their size from Chicago.
The answer is actually pretty simple. Although Vivian did live most of her life in "Chicagoland", as locals refer to the Chicago Metropolitan Area, this was only after Vivian spent five years photographing New York City. We know this thanks to the research that Tony Rydzon and I have been collaboratively working on over the past year. Much of Vivian's work has yet to be scanned and archived, with a substantial portion still waiting to be developed. The result is that, at this point, we're still heavily weighted towards the earliest period of Vivian's works shot in the US. So stay tuned, because more is yet to come!
Friday, April 22nd, 2011
Introducing the brand new Vivian Maier website!
With all the buzz over Vivian Maier, it's about time that her work got a more distinguished presentation online than a simple blogspot page. Big thanks to Martin Fuchs for all his hard work and technical know-how for putting this website together which is also optimized for use on the iPad. We hope everybody enjoys it. Feel free to contact us with feedback.
Thanks as well to Daniel Pogorzelski of Forgotten Chicago and Anthony Rydzon for helping put together the text and the research for the website.
If you'd like to be informed about events, exhibitions, features, books and everything else surrounding Vivian Maier, please sign up to our newsletter.
Monday, April 4th, 2011
Finding Vivian Maier Exhibition
The Chicago Cultural Center exhibition of Vivian Maier's work opened on January 7th and closed on April 3rd. It featured 72 prints, cameras, notes and personal items of Vivian Maier. It was her first US exhibition. The curators said that it was the largest turnout they've ever had for a first floor opening.
For anyone who couldn't make the Chicago exhibit, Vivian will soon be London-bound, with her works the highlight of the London Street Photography Festival, from July 1st through the 24th. Visit our exhibitions page for more upcoming exhibitions.
Saturday, April 2nd, 2011
Documentary Film Submission accepted
Great news everybody! 'Finding Vivian Maier' was accepted to participate in this year's Hot Docs Annual Forum in Toronto.
With the overwhelming support from Kickstarter, we can now make this film a success. Thank you once again for your kindness and encouragement.
The past few weeks have been very exciting. We're very thankful for those who mentioned us on their websites, blogs, Facebook pages, Tweets, etc.
Connect with us
RSS Feed
Facebook Page
Follow Us
Press About Vivian Maier
Newsletter
Keep up to date with events, exhibitions, features, books and news about Vivian Maier. (*Required fields)